About Your Dentist
Jacob Seiter, DDS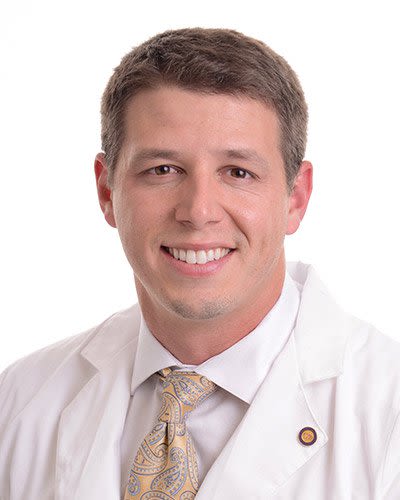 My Mission
To provide patients with the highest quality of dental care in a comfortable and welcoming environment.
Education
Louisiana State University School of Dentistry, Doctorate of Dental Surgery New Orleans, LA
Professional Interests
Dr. Seiter enjoys practicing every modality of dentistry, and he has practiced in numerous locations and settings throughout Arkansas, Louisiana, and remote parts of Alaska. He frequently volunteers his time and talents to multiple non-profit clinics and events in Arkansas and Louisiana on a regular basis, staying current with new materials and methods developed in dentistry every day. He takes pride in being able to perform a number of complex surgical and non-surgical procedures in-office with extremely high success rates, while patients can relax completely pain-free and receive care that lasts a lifetime.
Life & Hobbies
Dr. Seiter is a lifelong resident of Arkansas, a proud husband to his wife, Alyssa, and a dedicated father to his son, Ethan. Dr. Seiter loves to travel and make memories with his family and friends. He is an avid outdoorsman, as he spends much of his free time hunting and fishing in the Natural State. Though he received his dental degree from LSU, he is an Arkansas Razorback fan through and through!